Clearwater, FL – 2018 has been an exciting year of changes and growth for LogoLenses. You asked, we listened! We've unveiled brand new pricing for our resellers, passing along big savings to both the distributor and the end customer. We are pleased to have also announced our newest models of glasses, and expanded imprint options.
California Sunglasses, Pixel Sunglasses, and Retro Transparent Sunglasses have all been added to our ever-growing collection of glasses to choose from, and we're not stopping there! You can also now choose from 25 colors for the "1 Color" arm print option, a sharp increase from the only black or white arm printing of the past. We are also now able to customize the lenses of our popular (and cost effective) Retro 2-Tone Sunglasses.
Our customer service "dream team" is comprised of Tom (resale) and Bri (retail). They're able to take your ideas and expectations to the next level. As a small business, you can rest assured that you'll be communicating with a real person who truly cares about your project. We're also very pleased to announce that we've brought on Blaise to manage our social media accounts.
There are however, a few aspects that have not changed. Free graphic services and digital previews, the quickest turnaround in the industry, free UPS Ground for orders over $100, detailed quotes, stellar service, and seamless ordering are the pillars on which we revamped the 2018 overall experience.
We would like to take this opportunity to thank all of our distributors and customers alike for providing crucial feedback to us, and for the amazing reviews on SAGE and social media. Stay tuned for new products – and more!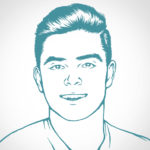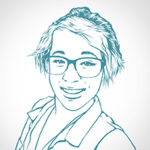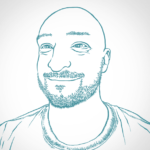 Find us on:
ASI
Facebook
Instagram